[2008-12-19] Battletech miniature from my teenage years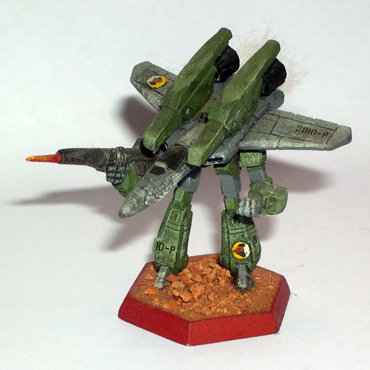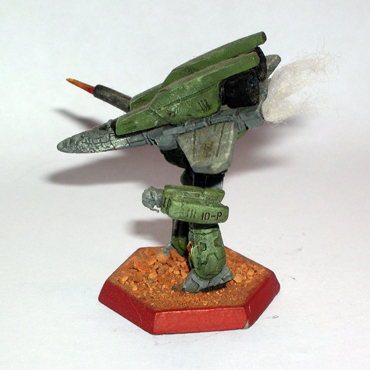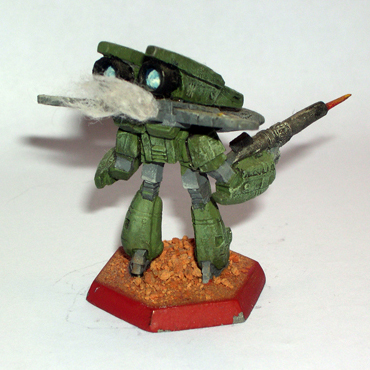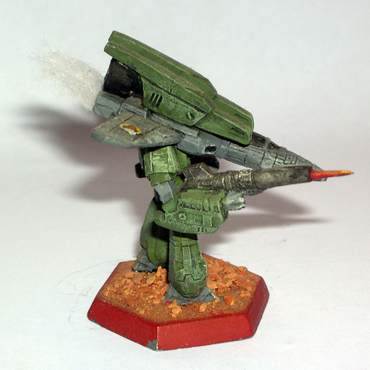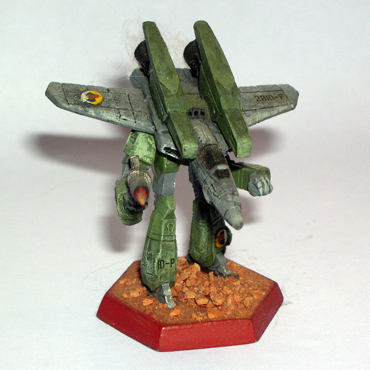 In 1989 I bought and played a video game on my family's IBM-PC compatible computer called BattleTech: The Crescent Hawk's Inception. I would've been fourteen at the time. I remember enjoying the game very much. I also remember being very excited about the limited addition cast metal miniature of the mecha known to BattleTech enthusiasts as "The Phoenix Hawk," which was included. I don't know the details of this mecha's history but an identical design is known in the Robotech universe as a "veritech," and in the Transformers universe as the character named "Skyfire," at least in his earliest incarnation.
Anyway, I kept the mini around for a long time after I cleared the game. It was probably 1992 or 1993 when I undertook to paint it. And I still have the thing sixteen years later, and it's still in remarkably good shape. I especially like the little fluffs of cotton that simulate engine exhaust, and the ground-up lava rock (from the flower bed of my childhood home) applied to the base to simulate a Mars-like terrain.
last modified 2008-12-19